You're about to give up.

Once upon a time, you gave yourself permission to dream - to think you could be successful doing work you loved; to believe all your goals and aspirations were attainable; to trust that you had a purpose to fulfill on this planet.
Then life happened.
Somewhere along the way, you got stuck. Maybe you didn't know where to start. Maybe you just lost your drive and momentum over time. Regardless of how it happened, you feel like you've hit a wall, and you have no clue what to do next. You know that one more self help book isn't the answer, and you're tired of incomplete solutions that can't seem to rescue your dreams from Fantasyland.
What you don't need is more thinking, reading, and talking about your dreams.
It's time for you to live them.
It's time for you to be a VISIONARY.
---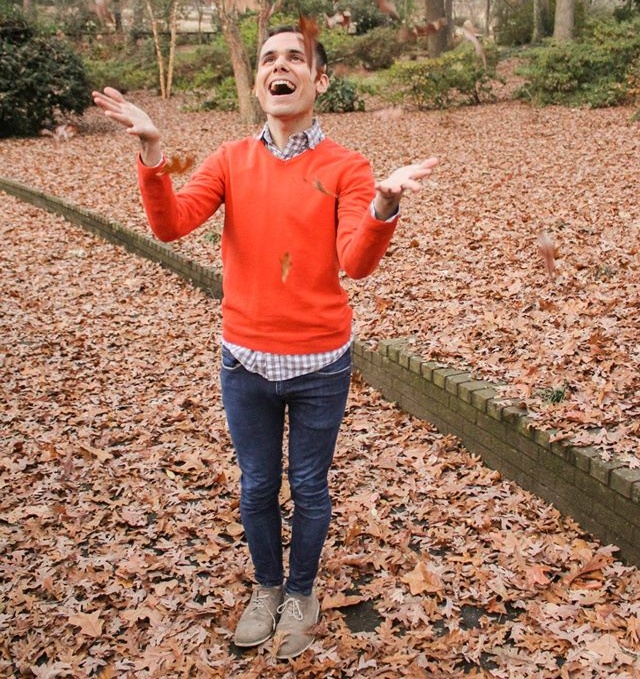 Five years ago, I was stuck, frustrated, out of motivation (not to mention hope), and about to give up. I had no clue what to fix or where to start. I just knew life wasn't supposed to feel like that, and something had to change. That was me.
But I did the work. I learned how to get out of that place AND how to create the life of my dreams. From a gorgeous luxury apartment to the most amazing friends I've ever had, from walking a red carpet to meeting my favorite actor in the entire world, I figured out the formula for a magical life - the kind that makes me excited to wake up in the morning. Now, I want to show you how to do the same.
So I created VISIONARY - the course that shows you how to kiss goodbye to the life you have right now and step into the life you've always dreamed about.

Good news for you, friend. It's not too late! If you're still alive and you found yourself on this page, it's still possible for YOU to live your dreams!
No more putting your life on hold endlessly.
No more doubting yourself into procrastination.
No more hitting a wall that leaves you burnt out with a lifetime's supply of fear and guilt.
Everything is about to shift in the right direction.

No matter where you're starting from, this course helps you create a vision for your life and shows you the path to get there. Whether you're a self help junkie or a self help newbie, VISIONARY introduces the life-changing ideas that have worked for the world's most renowned thinkers, leaders, and celebrities.
You don't have to wonder if the future will be better ever again. This time, you're going to make it better. And we're not talking a small barely noticeable adjustment. No, by the time you've completed this experience, you're going to be living the life of your dreams!
I created VISIONARY to make sure you don't miss out on the story you were born to live. With ten power-packed lessons that I personally handcrafted to give you exactly what you need, a constantly-growing premium library of bonus videos to help you through any challenge you might encounter, 24/7 support from yours truly and our incredible online community, and a 100% money back guarantee on your results, the forecast is clear. Things are about to get a whole lot brighter in your world as you become a ...
VISIONARY.